RALLY AROUND NEW ORLEANS




This is the spot in which we will center all of our attention and energy on rallying around our brothers and sisters who are in need of our helping hands. Face it – if you are reading this right now, chances are you are getting by and that is what life is all about. But there are some people who cannot get by, some people who are not getting by, and these are the people we want to focus on.
We all know the current story of our present-day America with the relentless attempt of the annihilation of the working middle class, the ongoing illegal war in Iraq, and the threat and fear of acts of terror and violence everywhere.
Rally Around New Orleans
is well aware of the tribulations of this country and we want to make it known that this is not a venue for venting nor a concourse for complaining about these discourses. We want you to come here for one reason and one reason only:
ACTION
. Despite current events, we are marching on in hopes of making lives better, wherever we can and whenever we can.
We will help all types of people from all walks of life regardless of gender, race, creed, sexual orientation, disability, ethnic background, etc. A helping hand from Rally Around New Orleans discriminates against no one.
For further questions or comments or to see how you can help, please contact JOEY at
rally@roseanneworld.com
.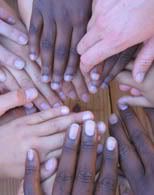 For those of you who do not prefer PayPal, checks/donations may be sent via the USPS mail to the following address:
Roseanne Barr Foundation
424 Main St.
El Segundo, CA 90245